Subscriptions
Subscription tracking application
827 people viewed this page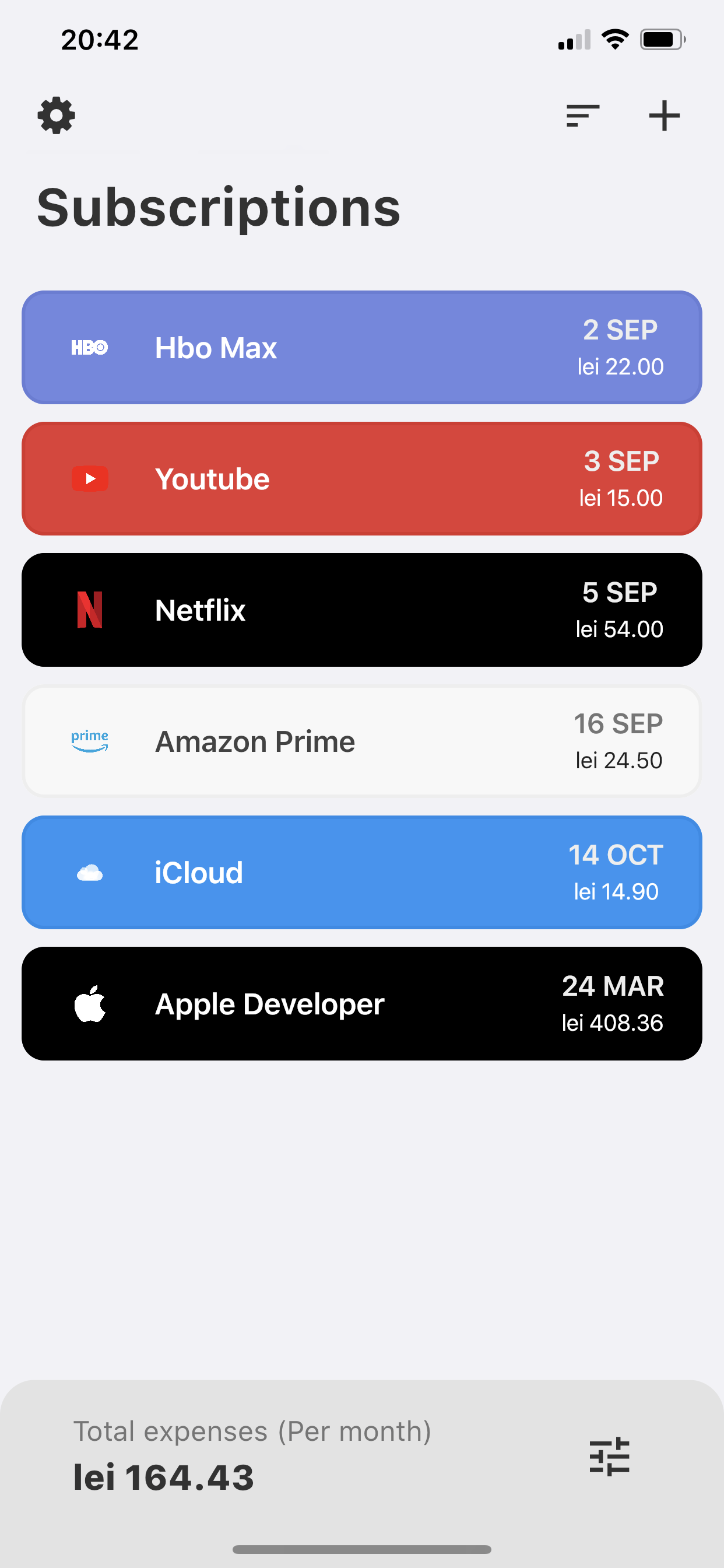 Tags
flutter, ios, app store
Application Features
Keep all your subscriptions in one place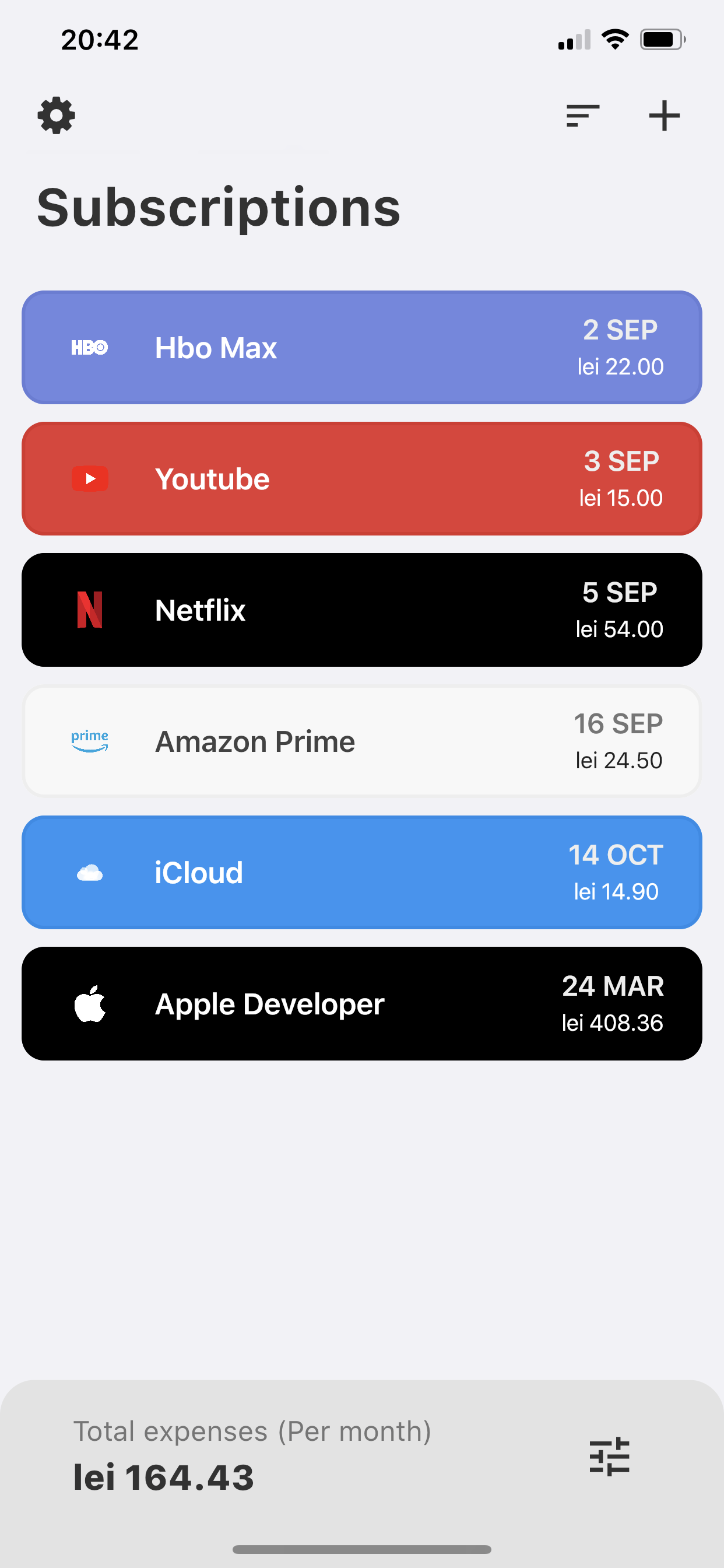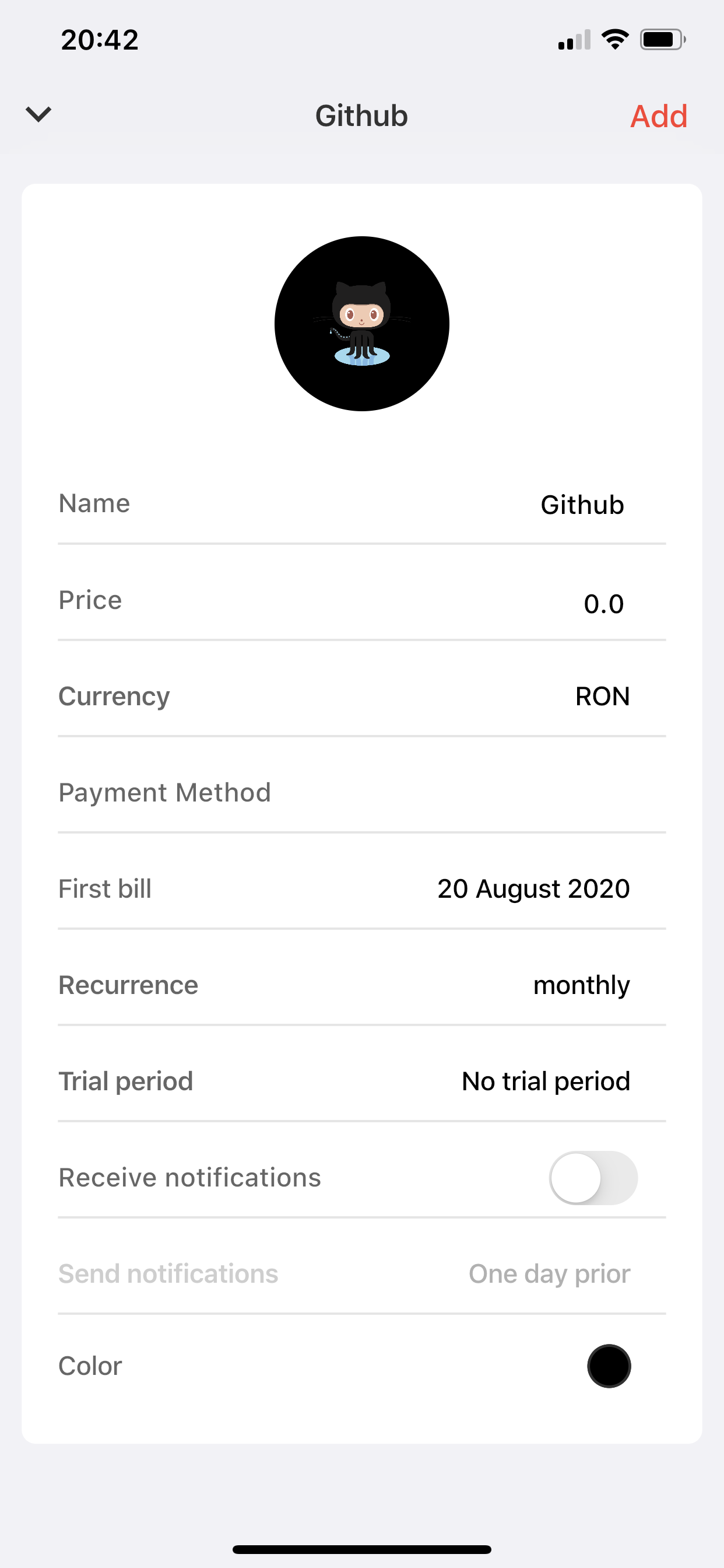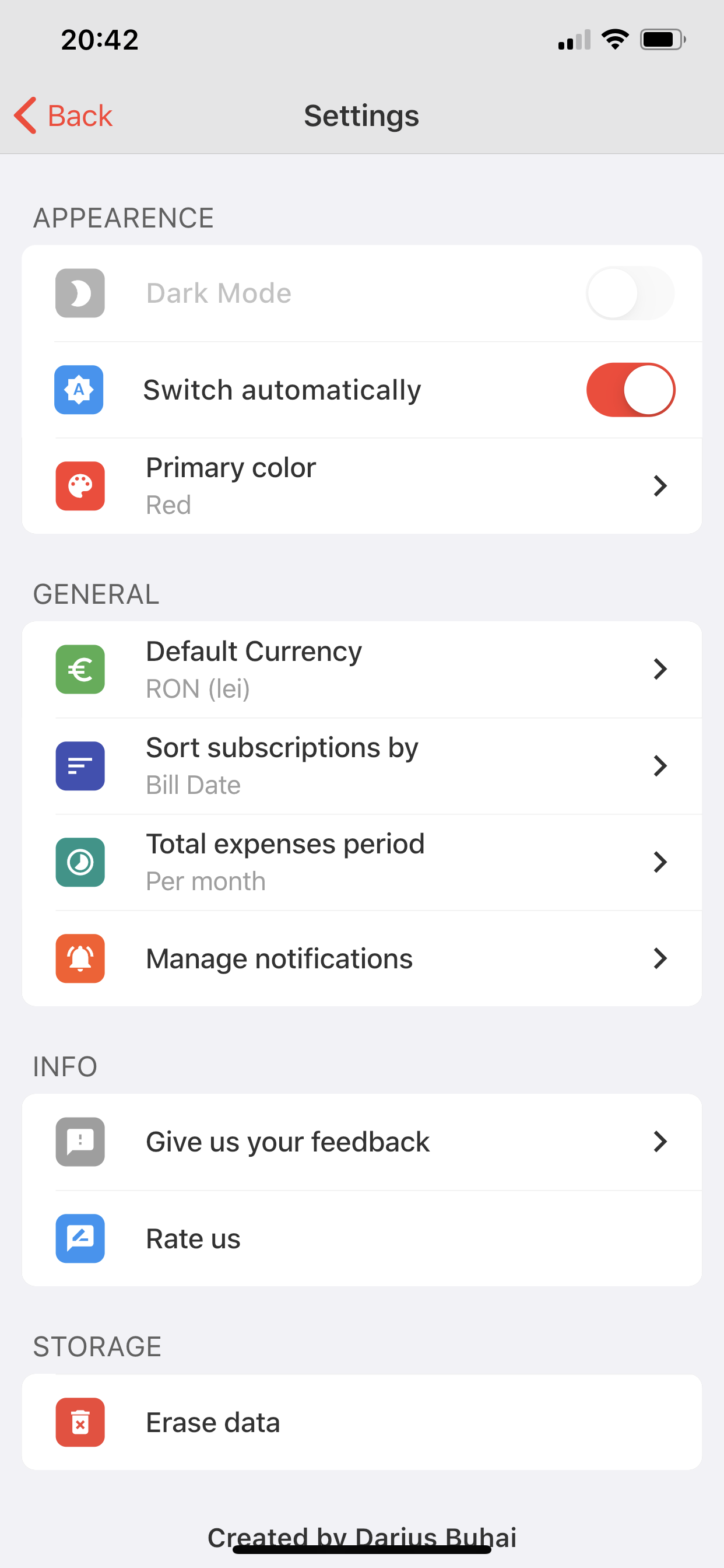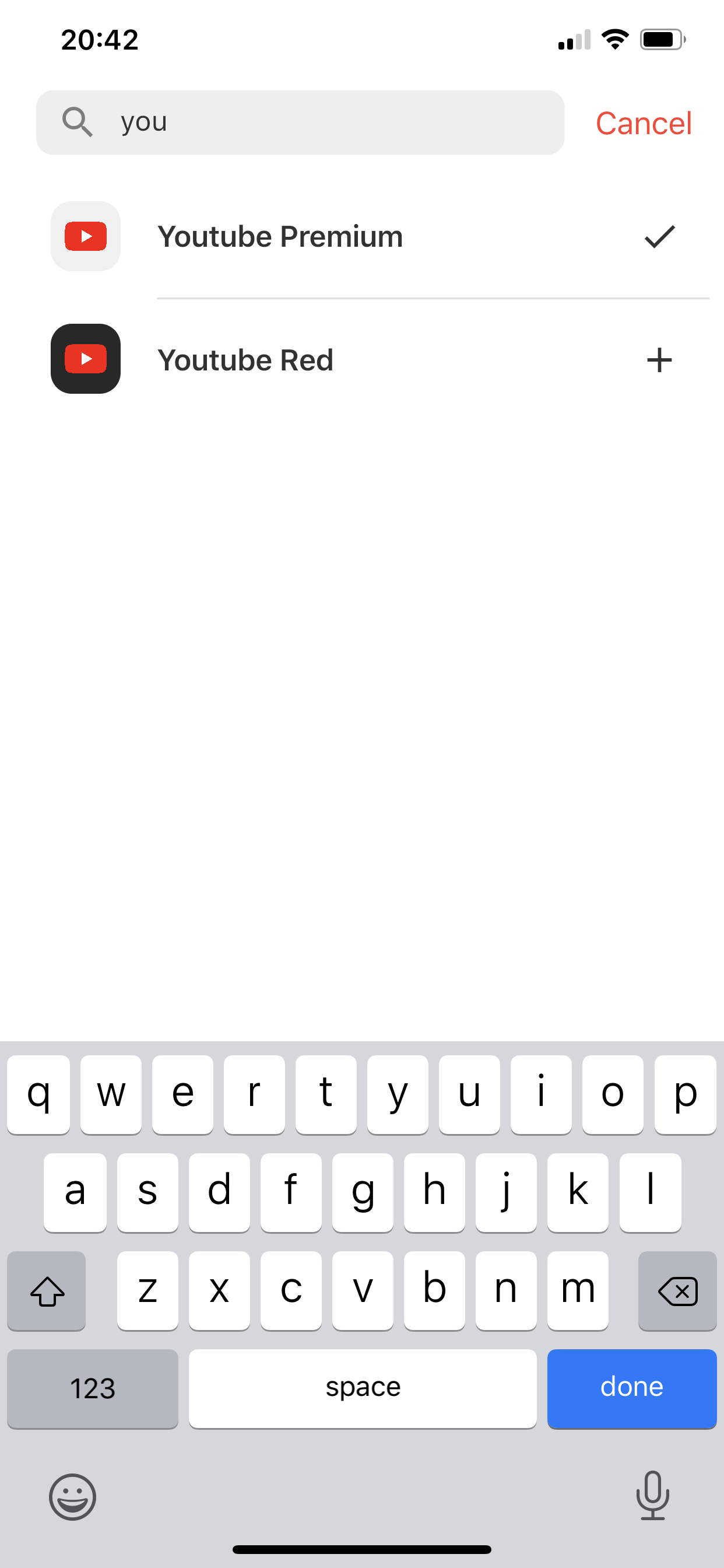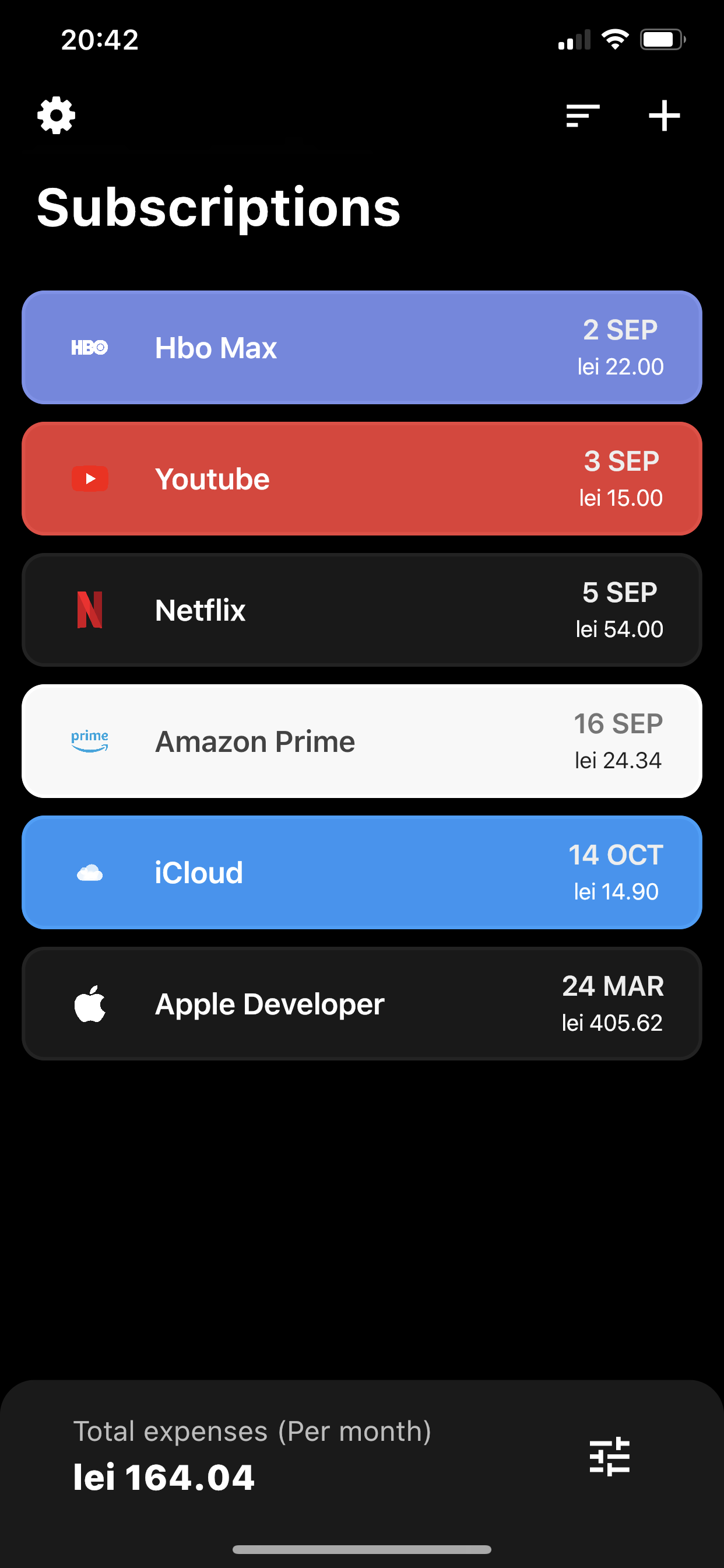 +700 Downloads
+13 Reviews
Here's What You Get
With this app, you can keep track of your subscriptions, and receive notifications before their renewals.
Add and customize subscriptions
Adding subscriptions is easy, just choose from one of the predefined subscriptions, and add it. If the predefined subscriptions are not enough, you can always create your own.
Always get notified
Receive notifications about your subscriptions just before they are about to end or renew! This can be helpful when you have a trial account, and you don't want to pay.
Dark Theme
Build-in dark mode support with the ability to switch themes anytime, or to let it switch automatically.
Calendar View
Organize you subscriptions by their renewal dates, using the calendar view.